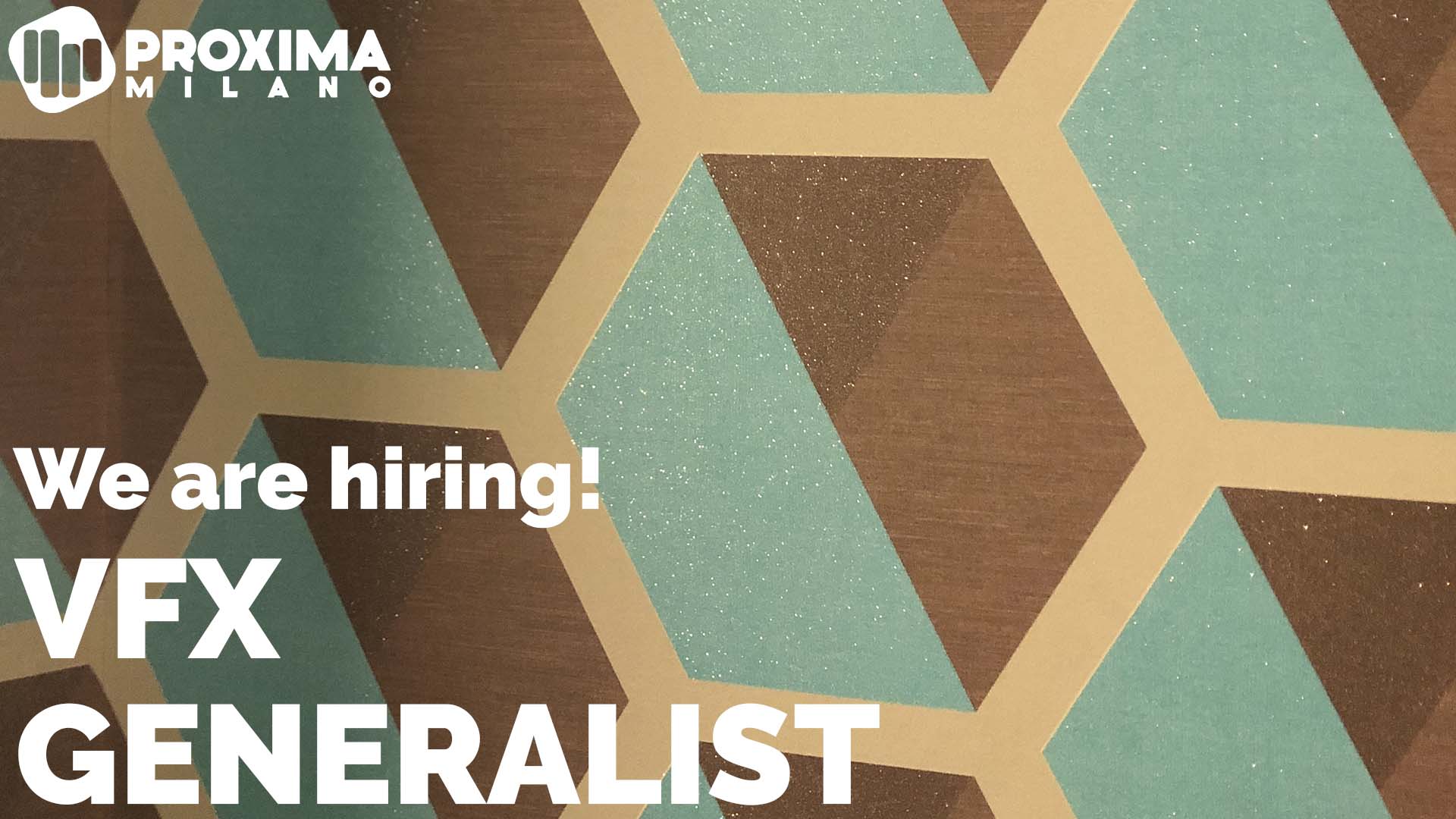 VFX Generalist
We would like to get to know and bring on board new VFX Generalist talents and professionals to join our team.
Location: Proxima Milano studio
Role Description: as a VFX Generalist Artist, you will have the opportunity to create visual effects, giving shape and, above all, life to the creative visions of our studio. You will constantly improve your artistic and technical skills, both as a Compositor and as a 3D Artist, directly influencing the visual quality and artistic integrity of our projects.
Skills and Abilities:
Proficiency in compositing using Nuke and 3D software such as Blender and/or Maya (knowledge of other software or graphic packages will be considered a plus).
A degree or equivalent qualification in Visual Effects or a related field, or equivalent professional experience.
Ability to collaborate closely with our supervisors to understand and meet the artistic goals of each shot and project.
Willingness to continuously develop your skills and knowledge to keep up with industry standards. Interpersonal skills within the work team, sharing ideas and providing constructive feedback to help improve our workflows and processes.
Problem-solving approach and ability to work independently and as part of a team.
Excellent communication skills to collaborate effectively within our team.
A portfolio showcasing your skills inthe industry.

Industry: Motion Pictures & Film
Employment Type: Mid/Long period
>>> Please send your cover letter with CV and reel at jobs@proximamilano.com (Ref. VFX Generalist)
We made