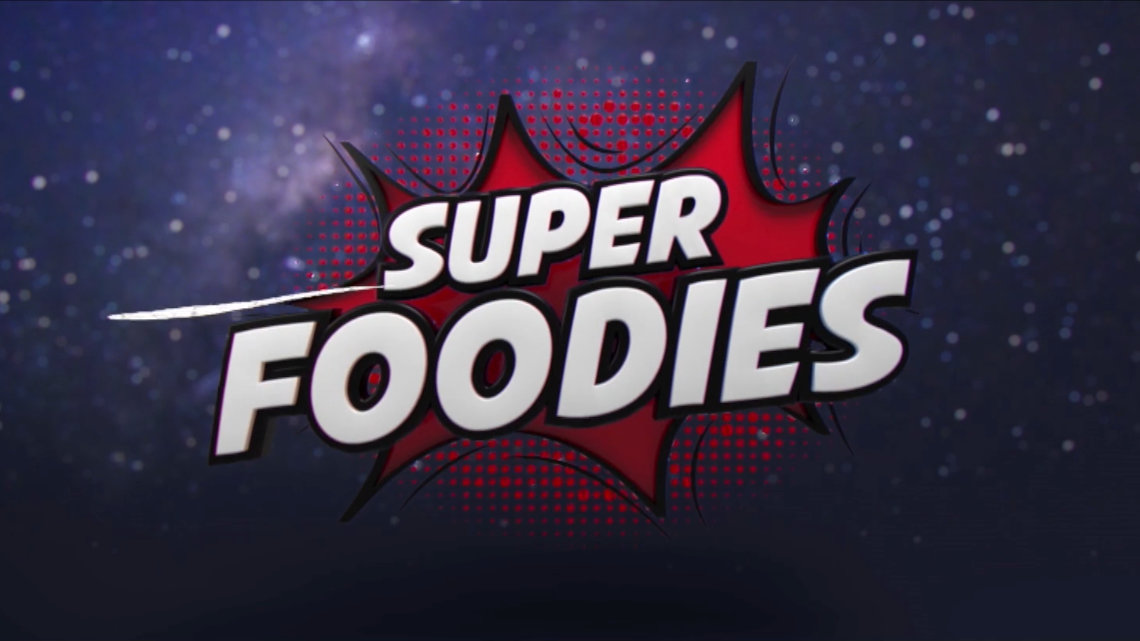 Esselunga // Superfoodies
There are special projects and projects that allow you to express quality and skills that you did not even know, thanks to which you are able to obtain the most important recognition that a company can aspire to: the trust of your customer.
These are the unforgettable projects and this is the story of our experience and what we passionately did.
BRIEF
Imagine and create a project conceived to generate notoriety in a target of children (6-12 years) around the new IP "Super Foodies" through a cinematic "teaser" language.
CHALLENGE
Penetrate the target's imagination by having to compete with IPs already established in previous campaigns, aiming in any case to obtain a distinctive positioning compared to other similar activities of competitors.
Attracting the attention of the target in a few seconds and maintaining the attention of the target throughout the duration of the film (60″), generating amazement but above all affection.
EXECUTION
A "teaser" of 60″ VFX directed and made with a language in full cinematic style. The characters made entirely in 3D were inserted into real environments and others completely reconstructed in CG, a manufacturing process aimed at obtaining the best possible result of integrating the various elements. Particular attention was also given to photography with the aim of making the message that the Super Foodies have arrived and are present in our lives magical but at the same time real. The choice (casting) of the 8 characters in the film was also discussed and shared from a technical / artistic point of view, the characters IDs of the Super Foodies were in fact selected from a wider range of characters
DIRECTION
The language of the Super Foodies film is a mix of simplicity (of action) and quality (of image). The care of colors, environments, actions and treatment in general has as its main purpose the effect and entertainment. The challenge of blocking the attention of an easily "distracting" target was solved with a film-inspired film with visual technical solutions typical of cartoon languages most recognized by children of that age but also well present in the imagination of their parents. A combination of messages for children and adults, therefore, aimed at transmitting a positive and playful message, in any case exciting.
Directed by: Claudio Falconi
Creative Direction: Claudio Falconi
VFX Executive Producer: Andrea Masera
VFX Producer: Cristina Panizzuti
CGI Supervisor: Nicola Danese
Storyboard: Simone Antonucci
Lookdev: Valentina Arcelloni
Lighting: Valentina Arcelloni, Francesco Massaro
FX: Nicola Danese
CGI Artist: Francesco Massaro, Federico Gunes Gnoni
Senior Compositor: Fabrizio Volpi
Compositors: Francesco Massaro, Dario Fontanella
Animation: Primal Shape Srls
Colorist: Davide Lo Vetro
Online: Julia Surdo
Music&SFX: Operà Music
Web design: Raffaella Isidori
Web developer: Riccardo Gemelli, Davide Mensi
Web Producer: Aimone Bodini, Alina Chaplygina
WHAT WE PASSIONATELY DID:
Concept Design / Art Direction / VFX / Compositing / Motion Graphic / CG3D Modelling, Texturing, Shading, Lighting, Animation / Sound /Finishing/ Planning / Media strategy / Web Design / Web Development
We made