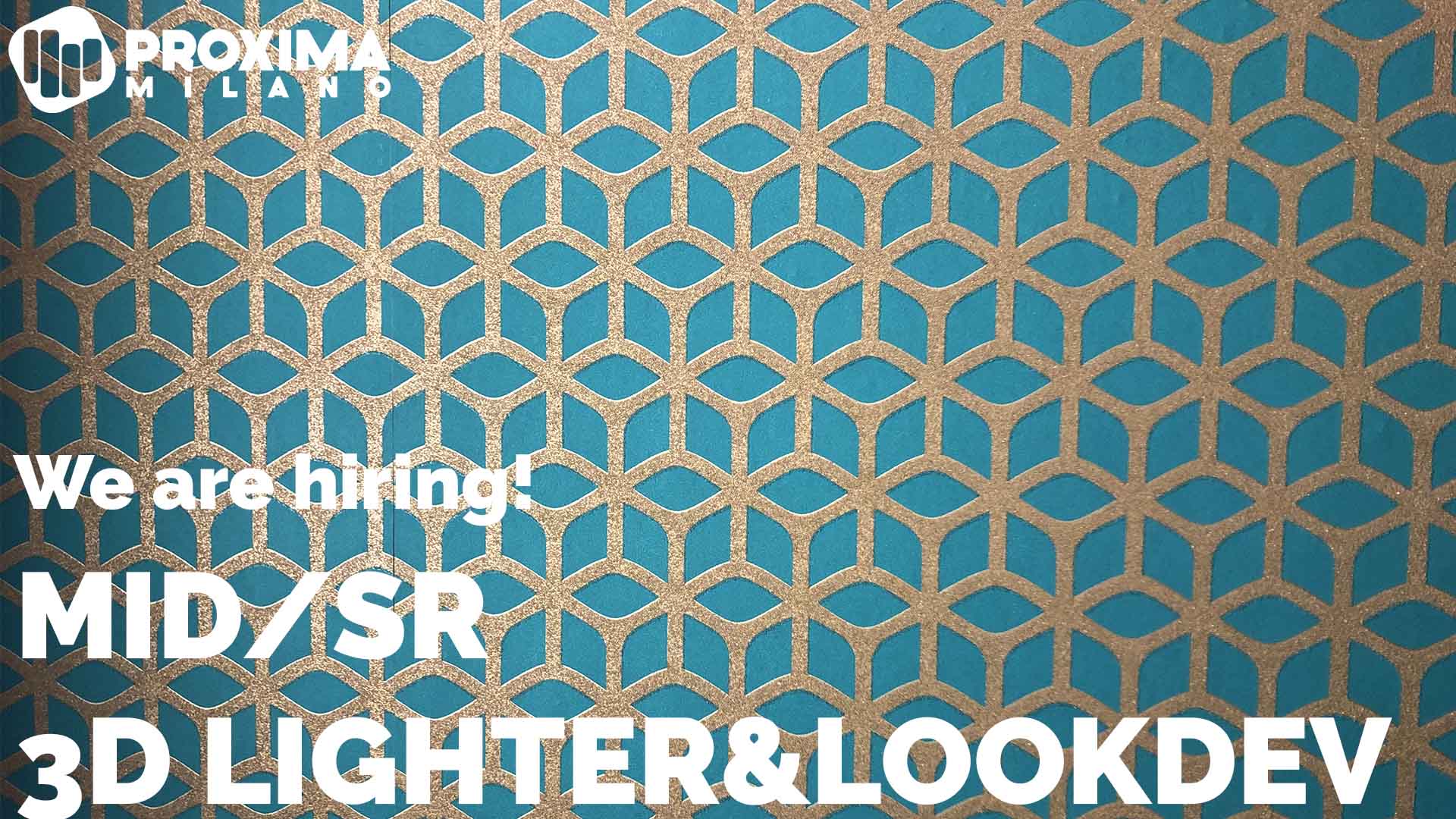 Lighting&LookDev
We are looking for Mid-to-Senior Level 3D Lighting and Look Dev Artist with good demo reel able to conceptualize and produce top-tier visual effects, accentuating advanced lighting methodologies.
Location: Proxima Milano studio (it is essential that the candidate has their domicile or official residence in Milan or its province, in order to ensure and manage their daily presence in the studio and any extraordinary requirements of the projects)
Main responsibilities:
– Engineer intricate 3D models and environmental constructs leveraging cutting-edge lighting techniques and effects to optimize visual fidelity.
– Calibrate and refine scene illumination parameters to manifest the desired ambiance, thematic undertones, and narrative implications across varying scenarios.
– Assimilate feedback and undertake iterative revisions to ascertain the visual direction adheres to established quality benchmarks and artistic specifications.
– Strategize and present resolutions to potential challenges encountered in the realm of lighting and visual continuity.
– Supervise and manage project progression schedules, guaranteeing punctual deliverables without compromising on quality metrics.
Qualifications & Requirements:
– A Bachelor's degree or higher in Visual Effects, Cinematography, or a closely affiliated discipline is recommended.
– More than 4 years of dedicated professional experience within the Visual Effects domain, possessing specialized expertise in lighting dynamics.
– Demonstrated proficiency in industry-standard software platforms, including but not limited to Autodesk Maya and Blender. Acquaintance with additional software tools will be considered advantageous.
– Scripting capabilites is a plus!
– A comprehensive portfolio illustrating a profound competence in 3D Visual Effects, with a predominant focus on intricate lighting compositions.
– Proficient communication capabilities, both verbal and written, coupled with an inclination towards cohesive team-based endeavors.
– An unwavering commitment to producing visually arresting content, complemented by an acute observational acumen and meticulous attention to detail.
Industry: Film, Episodic and Advertising
Employment type: Mid/Long contract
>>> Please send your cover letter with CV and reel at jobs@proximamilano.com (Ref. Lighting&LookDev)
We made