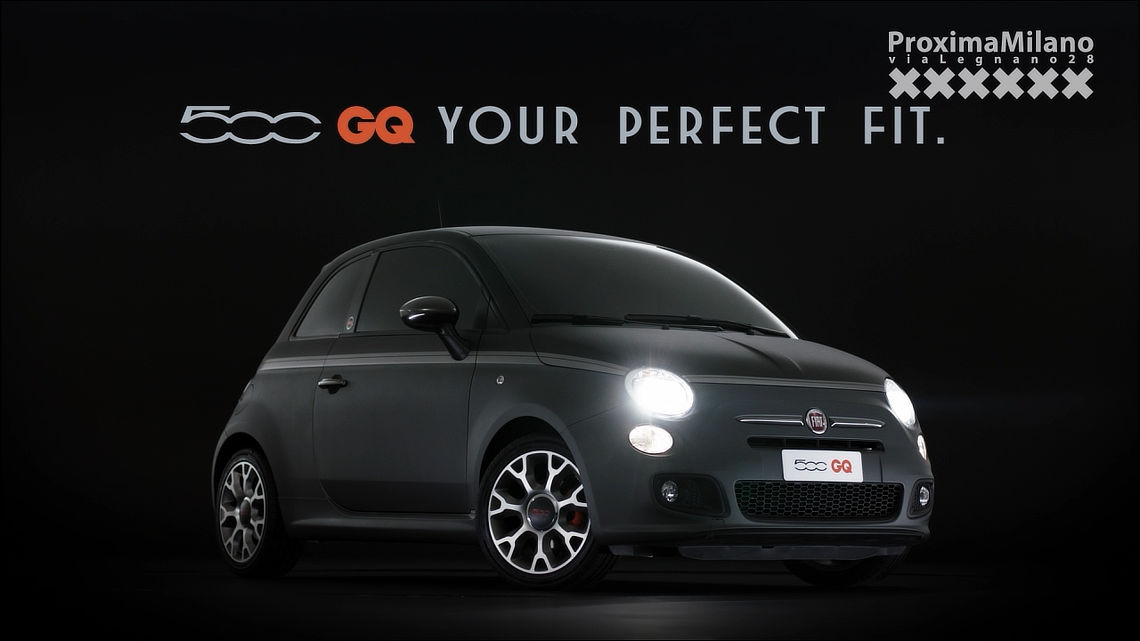 Fiat 500 // GQ
Geneve Motor Show.
The creative agency involved our studio to create an original treatment for the new Fiat 500 "GQ" video.
We conceived the idea to recreate the a video mapping effect using a simple but very effected solution…
Agency and client was enthusiastic and our awesome team first of all!
>>> Enjoy the extra contents <<<
Client: Fiat Group Italia
Agency: Leo Burnett
Creative director: Marco Gucciardi
Art director: Giuseppe Campisi
Account: Laura Petillo
TV Producer: Arianna Ananina
VFX Executive Producer: Andrea Masera
Car shooting director: Paolo Ameli
Car shooting DOP: Alessandro Dominici
VFX Supervisor & Video mapping director: Claudio Falconi
Motion Graphic&OnLine: Darko Prolic
Colorist: Sergio Cremasco
CG3D: Filippo Preti, GiAe Choi
Editing: Luca Battiston
Music by: Operà Music
WHAT WE PASSIONATELY DID:
Concept Design / Art Direction / Production / Shooting / VFX / Color grading / Motion Graphic / Editing / Sound
We made