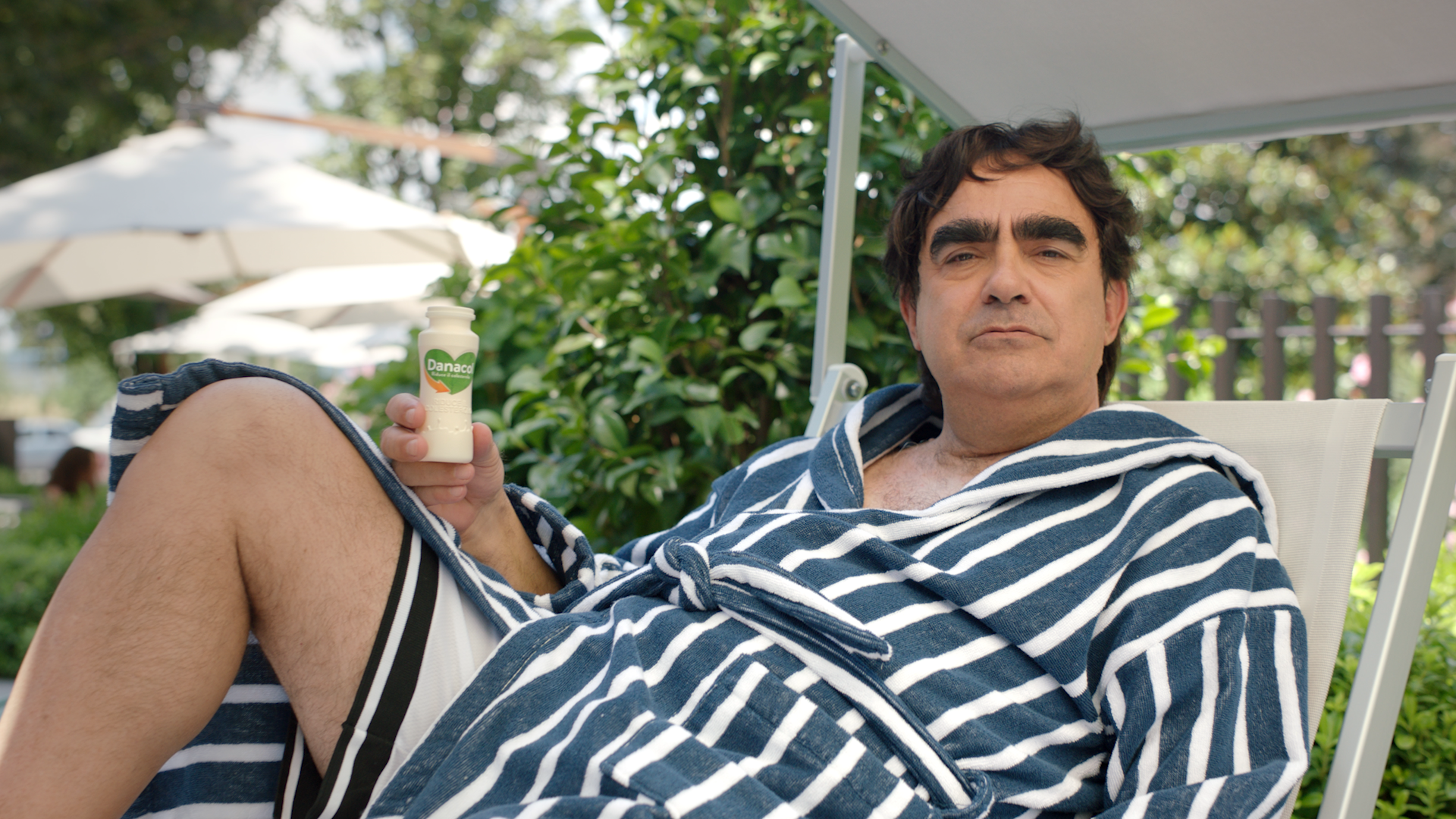 Danacol // Ascolta il tuo cuore
The campaign, conceived and created by the creative agency VML & YR, has as its protagonist Elio, a character beloved by all the Italian public, who with his unmistakable style imposes himself on the fast pace of the music. The song takes its cue from the well-known "Listen to your heart" by Roxette and transforms it with irony and humor. In this way involving people by inviting them to listen to their heart and to carry out check-ups to check the cardiovascular system.
Our studio was chosen to provide the VFX on-set supervision and for the realization of the whole post-production process, including the CG3D scientific demo.
Directed by: Gigi Cassano
DOP: Gergely Poharnok
Agency: VMLY&R
Chief Creative Officer: Francesco Poletti
Executive Creative Director Copy: Rafael Genu
Executive Creative Director Art: Cristian Comand
Copywriter: Emanuela Ferrari
Art Director: Mattia Monaco
Copywriter: Davide Labò
Client Lead: Valeria Pedrazzini
Senior Account: Naomi Zanini
Account: Bruno Gerli
Producer: Sara Poltronieri
Production House: Movie Magic International
Executive producer: Annalisa De Maria
Producer: Walter Ricciardi
Editor: Massimo Magnetti
Audio post production: Disctodisc
Music by: Massimiliano Pelan
VFX&Post: Proxima Milano
VFX Executive Producer: Andrea Masera, Cristina Panizzuti
VFX Supervisor: Claudio Falconi
Color Grading: Davide Lo Vetro
VFX: Francesco Poppa, Darko Prolic, Emiliano Suhner, Guido Tognoni
3D Artist: Darko Prolic
On Line: Amin Ali
WHAT WE PASSIONATELY DID:
VFX / Compositing / 3D / Motion Graphic / Color / Finishing
We made