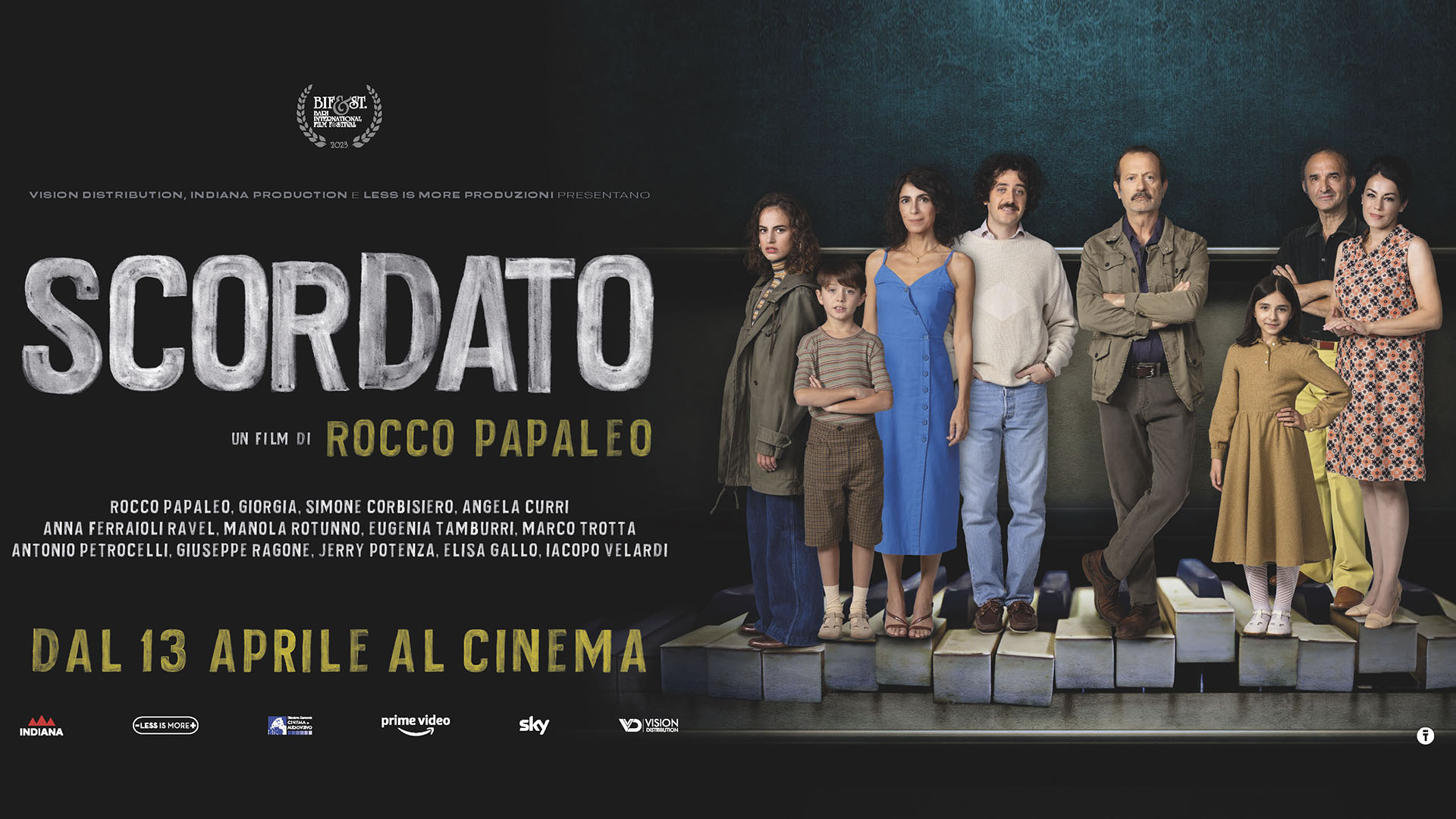 Feature film // Comedy
"Scordato" is the new comedy film directed and starring by Rocco Papaleo.
The actor returns behind the camera for his fourth direction after "Basilicata Coast to Coast", "A small southern business" and "Onda su Onda" and for the occasion directs the singer Giorgia at her film debut.
The film inaugurated the competitive section "ItaliaFilmFest" of the fourteenth edition of Bif&st 2023 directed by Felice Laudadio
Directed by: Rocco Papaleo
DOP: Simone D'Onofrio
Produced by: Indiana Production, Less Is More Produzioni and Vision Distribution, in collaboration with Sky
Editor: Mirko Platania
Set designer: Sonia Peng
Costume designer: Sara Fanelli
Original music by: Michele Braga
VFX Executive Producer: Andrea Masera
VFX Supervisor: Claudio Falconi
VFX Producer: Cristina Panizzuti
Machine Learning Specialist: Claudio Falconi
VFX Artists: Noemi Cini, Chiara Giacometti, Francesco Poppa, Emiliano Suhner
WHAT WE PASSIONATELY DID:
We delivered 70 shots, half of which required a "de-aging" process.
VFX / green screen / compositing / clean up / de-aging.
We made